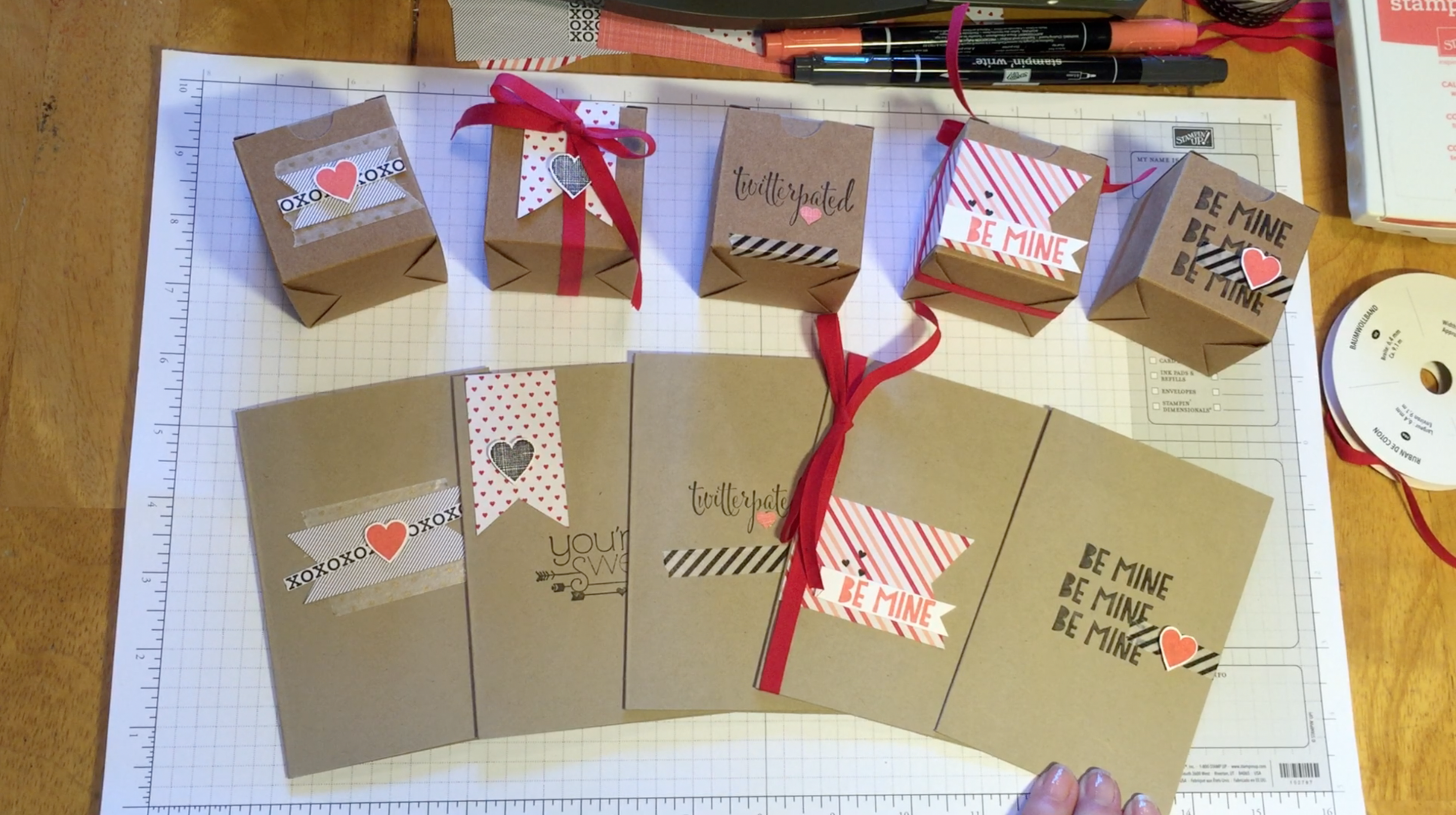 WE CAN'T STAND IT!
We are absolutely thrilled to introduce to you the first of our virtual classes:
the magical…..
the wonderous…..
the fabulous….
VALENTINES DAY BOXES AND CARDS CLASS!!! (and the crowd goes wild!)
Because we are making 5 card & box sets, we have created 6 short videos (an introduction wherein we explain the class and the supplies you will need and then 1 video for each set).
We have worked hard to present you with videos that offer ample instruction and support, while still remaining concise.
Additionally, we are offering the class in pdf format (click here), for those of you who need to work on the go or would rather work without listening to us yammering.
See the class videos below or the class playlist on our YouTube channel. (Be sure to subscribe so you don't ever miss out!)
Intro

You're Sweet

Twitterpated

Be Mine 3

XOXO

Be Mine

Click here to download the pdf file with all the detailed instructions.
Have fun!
---
Be sure to check out the supplies list from our previous post here.
---