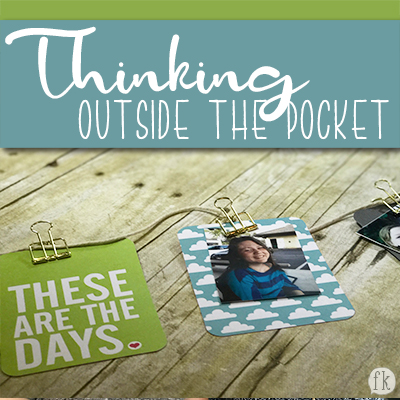 Our last State of the Paper Address was so much fun! (Check it out here.) One of the topics covered was other fun things you can do with your Project Life cards. We thought our blog readers might enjoy taking a look at those projects, and heeeeeere they are!
Picture Frame

Sometimes old photos are not standard sizes and won't fit neatly in a frame. But when you back them with a 4×6 PL card, your worries are over!

Planner Tip-ins

Rachel shared how she uses them for tip in cards in her bullet journal. Just use your favorite washi to create a hinge and you're done!

12×12 Memory Layout

Sarah created this 12×12 layout in less that 4 minutes (while Rach timed her). Who says 12×12 layouts have to be time consuming and heavily embellished? Not Sarah!

Home Decor Banner

This banner is created with some baker's twine PL 3×4 cards, 2×3 photos and the clips from Heidi Swapp's Magnolia Jane line, which we featured in our kit, Beauty is Everywhere.

Cards & Mini Cards

Need a quick card for a special occasion? This card couldn't be any easier. We cut a PL 4×6 card down to 4×5-1/4, used a PL 3×4 in the middle and then cut a PL3x4 down to 3×2-1/2 (and rounded the corners with a corner punch). Stamp a quick sentiment and, voilà!

  
By the way, if you haven't yet seen our State of the Paper Address (on Facebook LIVE every Thursday at 11:00am, PST), you can check them out on our YouTube channel here.
Happy Crafting!
Save
Save
Save
Save
Save
Save
Save