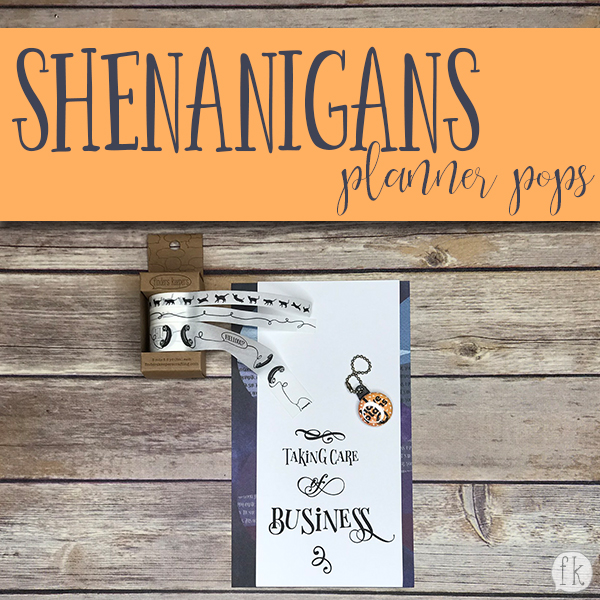 As you may know, we recently launched our new line of paper crafting and plannering products! (If you missed that–you can check out our launch info here.) And so, this month, we thought it would be fun to create Planner Pops from one of our releases: Shenanigans. We call this line a whimsical look at getting in trouble and it features all kinds of fun graphics in energizing, bright colors.
The washi tape is also worth taking a second look at. There are 3 rolls in a nifty, dispenser box. One roll features these super cute little black cats. The second roll is a winding cord and there are retro phones on the third. BUT–and here's what you should notice–the second and third rolls can be used separately OR together! You can place a long strip of winding cord on a page and then attach a little phone to it. How cute is that??? And all for the super sweet price of $10.
In this kit, you will find:
A Custom Dash, made by Finders Keepers, just for you.
3 rolls of coordinating washi in a dispenser box
1 coordinating Shenanigans charm (only available from Finders Keepers and only in this kit)
A FREE sheet of coordinating stickers, as a thank you from us, to YOU
And it can be yours for
$10
Click here to see this product in our shop.
We Declare Shenanigans!
Save
Save
Save
Save