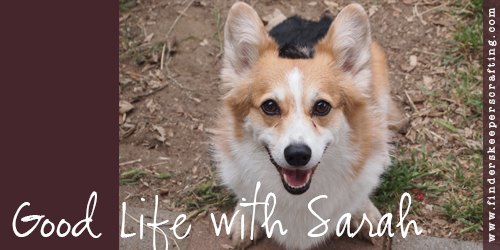 Good morning, Finderskeepians!
Exciting news! Sarah has a post on Becky Higgins' website today. This has actually been in the works since January (at CHA), but it took some time to get it scheduled.
On Becky Higgins' blog, she has a regular feature about cultivating a "good life." Sarah will be writing about how caring for her (many, many) animal friends has enriched her life.
It has been such a great experience and we'd love to share it with all of you! Check it out here.
Thanks for stopping by!
Save
Save
Save
Save
Save
Save