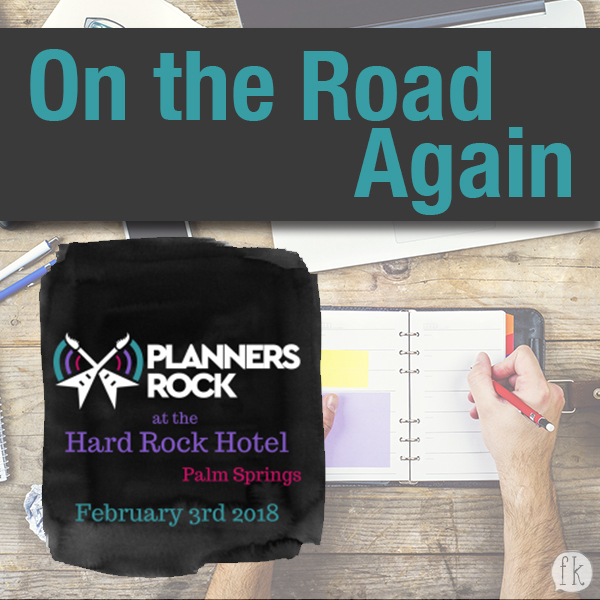 And, just as we are catching our breath from Creativation in Phoenix, we're off to Palm Springs this weekend for Planners Rock at the Hard Rock Hotel. Planners Rock is a planner conference with classes (by people like Amy Tan and Theresa Collins), make and takes and then there is the AFTER PARTY! Finders Keepers met Colleen, who runs the event, while wandering the aisles at Stamp &Scrapbook Expo in Ontario and were just so impressed with her kindness and general planner enthusiam we knew we had to be a part of the fun!
We will be at Planners Rock with a make and take (with our new planner stamps) and many, many Planner Pops for sale, as well as our very own bundled Jots&Dots products. If you are attending, please be sure to stop by and say hi!
There are still spots available if you wanna join us for a rockin' weekend.
Click here for all the information: http://thewestcoastplanners.com/planners-rock/event-info
Rock On,
Save
Save
Save
Save