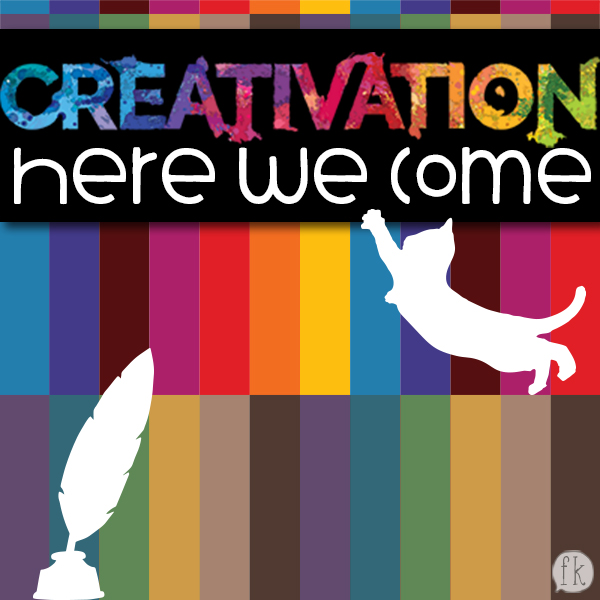 It is a very exciting time, here at the Finders Keepers Studio, and we want you to be a part of the excitement!
As you may know, every year in January, we attend the Association for Creative Industries' (AFCI) big trade show, Creativation. It's a huge (like a couple of football fields big) gathering of all of the crafting industry's biggest companies, along with some smaller, really fun and quirkly companies, all in one place to showcase their stuff. And, speaking of fun and quirky, guess who's going to have a booth there????
Finders Keepers is, that's who!
We will be showcasing our new lines of papers, stickers, washi tape, stamps and planners in booth #827. We have been having some crazy fun planning our booth, finishing our designs and shooting back and forth, frenzied emails with all our manufacturers. It's been super fun, super stressful and super rewarding. We really can't get over how welcoming and supportive people in this industry are!
And we hope to share all this fun with you. So keep an eye on your inbox for our new countdown emails, starting this Friday. We will be sharing our new products with sneak peeks, posting pictures of all the behind-the-scenes activity and showing projects from our Finders Keepers Design Team.
You can also follow us on Facebook and Instagram (@fkcrafting) for more information about our new releases. And we hope you do!
Toodles!
Save
Save
Save
Save