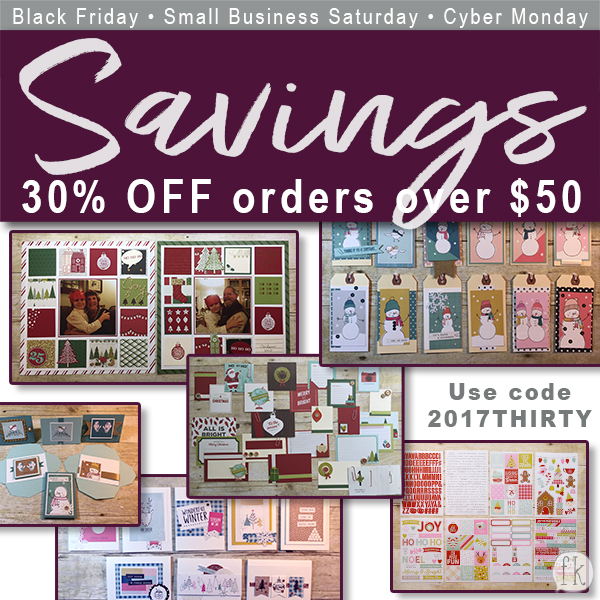 Here at Finders Keepers, we just love a deal. So, to celebrate Black Friday, Small Business Saturday and Cyber Monday, we are making the best deal we have ever run.
We are super excited to be able to offer you:
30%  off EVERYTHING
+ FREE Shipping on orders of $50 or more
Friday, November 25-Monday, November 28
Here's how it works:
Use coupon code 2017THIRTY at checkout for your 30% savings to your entire order. (While supplies last.)
Fill your cart with $50 or more of holiday (and non-holiday!) kits, gifts, and papercrafting fun galore!
Free shipping will be an option once you reach $50. Make sure you check the button.
(This coupon code expires at midnight on Monday, so don't miss out on these great savings for those last minute holiday items.)
Shop by category:
Let's Go Shopping!
Save
Save
Save
Save
Save
Save
Save
Save
Save
Save
Save
Save
Save
Save
Save
Save
Save
Save
Save
Save
Save
Save
Save
Save
Save
Save
Save
Save
Save
Save